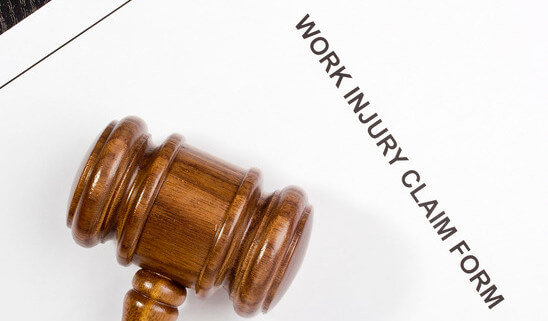 Charleston, SC – When someone is injured during their normal job duties, they are entitled to be compensated through their employer's workers compensation system. The amount that the person will actually receive will coincide closely with their standard wages. This means that a victim who is looking for larger amounts of compensation should consult with a lawyer to see if a personal injury lawsuit is possible or necessary. 
Amounts paid after the injury
The standard amount that is paid in South Carolina is equal to two thirds of the victim's standard wages. However, workers compensation insurance may also cover other types of losses. This can include medical expenses and associated costs, death benefits in cases of fatal injuries, and compensation for permanent injuries and disabilities. There will be an initial waiting period after the claim has been filed and verified. The victim also usually needs to be examined by a doctor retained by the employer's insurance company to verify that the person has actually been injured and is not in any condition to work as normal. 
The possibility of a settlement
In some cases, the worker may be offered a settlement to pay for their lost wages and related costs. While there may be some situations where it is beneficial to accept a settlement, the victim should always review the documentation with an attorney before agreeing to accept. This is because a settlement will totally end the workers compensation case, and the victim can no longer receive any money related to the incident once the settlement has been accepted. Some insurance companies try to settle claims for smaller amounts to save money, even though the worker ultimately ends up with less compensation. 
Reasons why a claim may not be paid out
Unfortunately, some workers will not be able to receive these amounts due to problems with their claim. The employer's insurance provider may simply deny the claim, the doctor who examined the victim may believe that they can work as normal, or there may be administrative problems where the claim was not processed properly. In other situations, the employer and the worker may dispute whether the victim was engaged in their normal job duties when the accident happened. If the person was commuting to or from work, or on their break time, injuries that happen in those situations may not be covered. 
Advice from a work injury attorney in South Carolina
The Clekis Law Firm is available to help anyone in the Charleston area with their workers compensation issues. People who have been injured at work have the option of contacting the firm to start the process of representation. 
Firm contact info:
171 Church St., Charleston SC, 29401
843-900-0000
clekis.com
https://workers-compensation.usattorneys.com/wp-content/uploads/sites/2/2021/06/photodune-3277031-work-injury-claim-form-xs.jpg
365
548
brian
https://usattorneys.com/wp-content/uploads/sites/2/2020/01/logo.svg
brian
2021-06-21 10:58:22
2021-06-21 10:58:22
How much will a workers compensation claim pay in South Carolina?